We buy fruit snacks about once a month.
The boys usually pick the ones that they want by who is on the box...
When I had the opportunity to try Welch's I jumped on board!
Welch's is a brand that we grew up with in our home so I already knew that we would probably like the taste of the products. I love that these snacks do not have added preservatives.
They are fat free and made with real fruit juice!
Ninja was the first to try them since he was home when the mail came. He loved them. When Sissy and Captain got home from school they had them for snack. They both gave the thumbs up as well.
Captain says "They are softer than the "other" fruit snacks and not as hard to chew, plus they don't get stuck in my teeth as much as the "others""
We are making the change to Welch's for our family!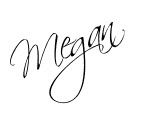 I received samples of Welch's fruit snacks for review.
No monetary compensation was received.