Choosing select Progresso® Reduced Sodium soups may help lower cholesterol *2 when eaten with other heart healthy, soluble fiber containing foods.
By looking for the "May Help Lower Cholesterol" *2 banner and the Heart Healthy *2 logo on certain varieties of Reduced Sodium soups, Progresso makes it even easier for you to stick to a heart healthy diet. Five Progresso Reduced Sodium favorites – Italian Style Wedding, Minestrone, Garden Vegetable, Beef and Vegetable, and Chicken Gumbo – contain hearty vegetables and legumes to provide 1g of heart healthy soluble fiber in every bowl.
And be sure to keep an eye out for the all-new Tomato Parmesan Reduced Sodium soup at your local grocery store for a unique blend of delicious flavors. For more information about Progresso Reduced Sodium soups that may help lower cholesterol *2 and great recipe ideas, visit www.progressofoods.com today!
Also, check out Progresso on Facebook to "Like" the brand and keep up with the latest news on new products like Progresso Reduced Sodium soups that may help lower cholesterol *2 and other favorites!
*1 American Heart Association, 2008
*2 Diets low in saturated fat and cholesterol and rich in fruits, vegetables, and grain products that contain some types of dietary fiber, particularly soluble fiber, may reduce the risk of heart disease, a disease associated with many factors.
I don't usually buy anything in a can just because it is not normally as healthy as fresh products. With the holiday here in full force there have already been nights that we have not made it home early enough to cook a meal and there will be more nights just like that. It's nice to have something on hand for a quick fix!
Hubby tried the Tomato Parmesan Soup and LOVED it. We went to get groceries last night and he bought a few more cans to keep for DIY dinners! He says "It's not salty like most canned tomato products, and it taste awesome"
We were super happy with Progresso and love that they are making changes to give us healthier options!

Do you want to try it for yourself?
Blog Spark and Progresso are giving a
Mommy Minded follower the same package that we received!
To enter you just have to tell me what you do to keep your cholesterol down!
For extra entries visit my right side bar under Current Reviews and Giveaways!
Giveaway ends on 11.10 at 11:59 PM CST
Winner will be chosen via Random.org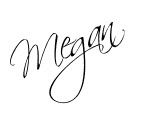 I received the package mentioned above for review. All opinions are my own.
No monetary compensation was received.