I have no idea where this year has gone but I am so happy it is Fall! With Halloween just around the corner it is time to start thinking about costumes! While I was looking around for
kids costumes
I ran across the
Wholesale Costume Club
!
You can find costumes for everyone here! PLUS! If you pay $5 a year, you get even better prices! We started looking for
girls Halloween costumes
for Sissy first. That is when she laid eyes on this 50's
Polka Dot Rocker Costume
and just had to have it!
I was very worried about the sizes because I have ordered costumes online several times and you cant hold the costume up to the kids to make sure it will fit. Needless to say, we have a few costumes in the closet that have never been worn because they didn't fit... :(
Well, Sissy wears a size 10/12 so we ordered the Large and just hope that it would fit right! As you can see, this is a PERFECT fit. I am so pleased.
She loves it.
We also have decade days at school where this would be perfect as well!
Does she not just look like a doll? Sorry, I don't mean to brag.
All of the costumes look like great quality. I can tell you that Sissy's is well put together. Every year we come home with rips and tears in our costumes just from walking in our neighborhood one time. I know that it is not just me that has this problem...right?
This is a one piece outfit so I was also worried about it fitting correctly. I have looked all over this costume and there is no splitting and it is made to fit right! I give it 5 stars!
I ordered the costume last week and it is in my hands today.
Can I get a hooray for speedy shipping?
They have a massive selection to choose from and I was very happy with the way that they have it organized into many different categories. Another bonus is that they sell all kinds of accessories to accompany their costumes. This is rare for me. I can never find things to match the costumes we buy.
Wholesale Costume Club also has
So if you haven't yet, get on the ball and start shopping!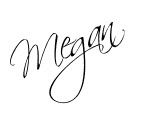 I was provided a complementary costume for the purpose of this review. No monetary compensation was received. All opinion are my own.